Construction subcontractors have few options when it comes to working capital financing or finding the right construction factoring company. Construction companies and their subcontractors have unique financing challenges and are often misunderstood by traditional lenders. This makes it difficult for many construction companies to work with their retail banks or even local area credit unions. A construction business needs to be as strong as garlic to qualify for a regular bank line of credit with most retail banks.  Although merchant cash advance programs are everywhere and heavily promoted online, their cost makes loan sharks look like a bargain. Many subcontractors resort to using their personal credit cards or limiting their growth opportunities because of this lack of access to working capital. There are a few glimmers of hope though, as several construction factoring companies in the U.S. do offer fair terms and conditions for advancing funds against a progress billing invoice.
Sub-Contractors Eligible for Construction Factoring Company programs
Nearly any type of specialty sub-contractor can qualify for construction invoice factoring. Examples of specialty trades include: electrical, lighting, solar installers, masonry, concrete, demolition, excavation and site prep, and even oilfield and pipeline construction contractors. The key is having at least $1 million a year in sales and a marketing strategy and sales process to ensure you have ongoing subcontracting opportunities. Construction invoice factoring is a proven solution for fast growing trade contractors. It is not unreasonable to find subcontractors with revenues of as much $60 million a year using construction invoice factoring. Construction invoicing factoring is also a flexible financing tool for small businesses and construction companies.
Progress Billings or Time and Materials Billings
If you are a subcontractor that bills based on time and materials, you don't necessarily need a specialty construction finance company, since most traditional factoring companies will finance sub-contractors that don't use progress billings. However, it makes sense to use a specialty construction sub-contractor invoice factoring company either way because they tend to have good tools to assess the creditworthiness of the general contractors (GC). They can also be a resource when filing liens on projects.
There are probably only a half dozen specialty invoice factoring companies that finance construction sub-contractors that use progress billings. Many factoring companies say they do, but when you analyze their turn down rates, you can see very high rejection rates. The finance companies that truly specialize in construction factoring know the marketplace inside and out.  This makes it easier for trade contractors to do business with them.
Verification Process for Construction sub-contractors
There are many types and levels of verification that invoice factoring companies use. The toughest verification processes tend to be used with construction sub-contractors. The toughest is called an estoppel letter or certificate. Laws.com describes an estoppel certificate as follows:
An estoppel certificate is a signed legal document which an individual signs that establishes certain facts to be ineligible for dispute, contradiction, or recantation at a later date by the party who signs the estoppel certificate. The primary purpose of an estoppel certificate is to preclude the opportunity to file a claim that the actual unpaid balance or the applicable interest rate is different from the one being claimed at the future date.
Good luck trying to get the average GC to sign an estoppel letter. Some construction invoice factoring companies have "lite" versions of harsh estoppel letters but most all use them and most GCs won't sign them.
Nearly any type of specialty sub-contractor can qualify for construction invoice factoring. Examples of trade contractors include: electrical, lighting, solar installers, masonry, concrete, excavation and site prep, and even oilfield and pipeline construction contractors.
Sam Thacker
The Best Construction Factoring Companies
The good news is there are a handful of construction invoice factoring companies that will streamline the verification process for sub-contractors. Some even only require telephone verification with a project superintendent. This is like the normal type of verification an invoice factoring company might use with a traditional client.
Many sub-contractors need significant outside working capital because most construction jobs have 10% held in retainage, and their margins are low.  In many markets pricing for a specific trade can be fierce, driving margins even lower.
If your construction sub-contracting company needs working capital and you have strong clients you might consider construction factoring (accounts receivable financing) to bridge the cash gaps on your projects.
Client Example: Commercial Electrical Contractor
One recent electrical contractor our company worked with had a strong business with a good profit margin. Within one month they were awarded over $4 million in new work on 5 projects. The projects were scheduled to all start about the same time with the longest project being a 17-month long project. Our client allowed us to place his invoice factoring business with a friendly specialty construction factoring company. The factor designed a verification process that the sub-contractor felt comfortable with and now the electrical sub-contractor has the cash to make sure there is always money for payroll and materials. The cost is reasonable for the electrical sub-contractor who can now grow as fast as he would like.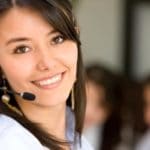 If you would like additional information on construction invoice factoring or small business financing options, please give one of our Business Finance specialists a call at 512-990-8756.  We can guide you in the direction of a construction factoring company that makes sense for your growing business. We'll help you calculate the opportunity costs of not taking a new project versus the cost of different types of business financing. Let us help you pick the right construction factoring company for your business.