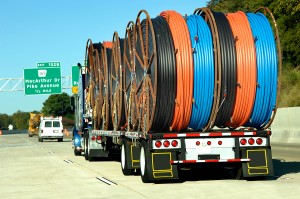 FACT:
To thrive, businesses need working capital.
The reality is that many small companies are under capitalized.  This limits their growth potential and how they conduct business.  With careful planning and the advise of our finance professionals, small businesses can get access to the cash they need to operate efficiently and most importantly prosper.
Definition of working capital.
There are plenty of textbook definitions of what working capital is and how to calculate it. For example, some define working capital as the difference between current assets and current liabilities. The problem with that definition is often the current assets are not liquid enough to handle the current liabilities. The most obvious current assets one can use to create working capital are accounts receivable and inventory. They are the most liquid current (non-cash) assets that most businesses have.
Many business owners define positive working capital as the time when they can pay. themselves
Too often, cash is tied up in non-performing assets like accounts receivable and inventory. If a business has an average days sales outstanding of 45 and generates $100,000 in new business every month, his accounts receivable balance will be $150,000. This is working capital tied up in accounts receivable and can't be used to pay vendors, employees and owners. Often, owners are the last to get paid which creates all kinds of stress on the business.
Business Finance Solutions helps companies improve working capital by creating cash flow.
We are experts at identifying non-performing assets in your business and converting them to positive cash flow. This in turn improves working capital.
Examples of ways we help you create positive working capital and improved cash flow.
Setting up asset-based lines of credit.
Setting up an accounts receivable line of credit using invoice factoring.
Setting up inventory and purchase order financing lines of credit.
Restructuring long-term debt on equipment or real estate to extract cash out.
Helping you make long-term strategic decisions about using each of your business assets as collateral for working capital loans.
We can discuss ways to help you improve working capital and strengthen cash flow.
If you are a business owner who knows what it is like to have sleepless nights worrying about the next payroll, or are experiencing rapid growth that require profits to be plowed back into your business, give us a call @ 512-990-8756 or fill out our contact form. One of our experts will call you back quickly with ideas that will give you piece of mind and better sleep.