Austin Beverage Companies take big steps –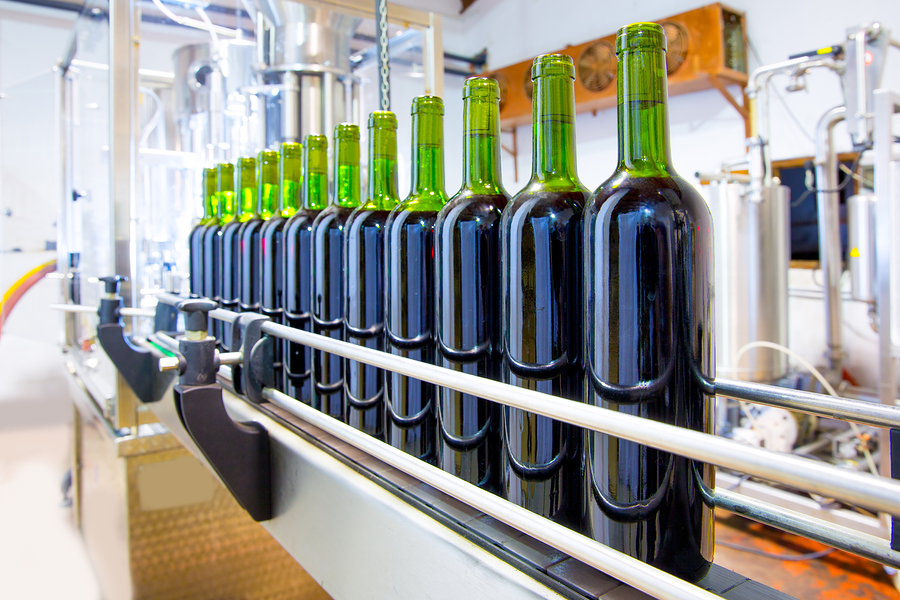 Austin, TX attracts more that it's fair share of start-up businesses than other urban centers in the United States. The great weather, live music and pro-business attitude of this town provide a fertile incubator for smart entrepreneurs with new ideas for food and beverage products.  At this month's meeting of the Austin Small Business Gorilla Operations and Finance group we are pleased to host the CEO's of two beverage companies and a food brokerage agency for a tell all panel discussion on how to break into big retailers like Central Market, HEB and Whole Foods.
True Stores of how they got into HEB and Whole Foods
Thursday, April 24, 2014  11:30a – 1:00p
Sherlock's Pub and Grill
9102 Research Blvd., Austin, TX
Join us as we chat with two local beverage companies owners and hear how they got their products into the very competitive beverage aisles at HEB and Whole Foods.  We will also interview a food broker who will share some tips and secrets on to create successful retail relationships.
Join us for a panel discussion with the founders and CEO's of Pure Rain Water and Beatbox Beverages (wines) and QuinnEssential Natural Food Broker, to discuss how to take your food or beverage products to major retailers.
We will discuss:
• the ramp-up and application process,
• labeling and packaging requirements,
• costs and fees, and
• how to successfully maintain and grow your retail distribution.
We are fortunate to have a distinguish panel of Austin entrepreneurs with us this month. Come by and meet them.
Our panelist are:
Laura Quinn, QuinnEssential Natural Foods Broker
A Houston native, Laura got to Austin in 2005 and started a new career in food sales with White Mountain Foods. After about a year, she left to form her own independent food brokerage business focused on natural and organic foods and beverages.  Today her food brokerage agency boasts an impressive client list including: Third Coast Coffee Roasters, Sweetish Hill Cookies, Nada Moo, and many other natural foods and beverage that she has successful placed in Wholefoods, Sprouts, Central Market, Natural Grocers and other fine retailers throughout Texas, Oklahoma, Louisiana, and Arkansas.
Justin Fenchel, CEO – BeatBox Beverages
After graduating from college with an economics degree, Justin worked in financial services for companies like Countrywide Financial and Bel Air Investment Advisors. Soon afterwards, his entrepreneurial spirit took over and he co-founded a start-up called Flying Penguin and published two iPhone applications before deciding to attend business school at the McCombs School of Business where he received his MBA in 2013. Justin then founded  BeatBox Beverages, a hip wine beverage conveniently packaged in a box – a very popular party refreshment among millennials.
Laura Pressley, Ph.D., CEO  Pure Rain Water
A longtime Austin resident, Laura is an entrepreneur, a scholar and a local civic leader. Laura has an impressive resume of accomplishments including a Ph.D. in Chemistry from UT, four (4) US patents, co-author of over 20 technical papers and an impressive high-tech career with positions at Motorola, AMD, Spansion and Freescale. Today, she dedicates her time and passions to the success of her beverage company, Pure Rain, Purified Rain Water, which is sold in Whole Foods, Central Market, Peoples Pharmacy and other retailers.
Attention: Austin Beverage Companies
If you are an Austin foodie, craft brewer or home brewer interested in taking your products into full scale retail production, you need to attend this free meeting. Our panel experts have taken their Austin beverage companies from the product concept stage to the commercialization of their special beverage formulas. Their business stories are entertaining, true, and most importantly very relevant and exactly the information that aspiring other Austin beverage companies need to hear. However, this meeting is not limited to Austin beverage companies, all food product companies will benefit from this entertaining conversation with our guest speakers.
Please RSVP to this meeting on our Meetup platform at this link: http://www.meetup.com/Austin-Small-Business-Gorilla-Operations-and-Finance-Jungle/events/176047082/
If you know someone interested in launching a food or beverage product, please invite them to this free meeting and unique business education forum.
See you there –
P.S.  If you need financing for the operations of your Austin beverage or food company please call us at 512-990-8756.