Most business owners and professionals know they need an elevator pitch, to promote their business.  The challenge is creating a compelling story about your company's products and services and delivering it in less than a minute.  It sounds easy, but it can be very difficult to distill your company's capabilities into a concise and interesting message.  This month, our "Gorilla Meetup" will give 15 business owners an opportunity to practice delivering their speed pitches to a friendly crowd.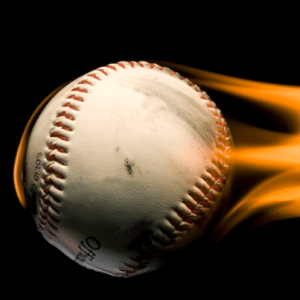 On Thursday, August 27, 2015 our Meetup will host a Speed Pitch forum. This will be a great opportunity to tell your story in one minute or less. Join us for this showcase of local companies, learn about their businesses (and partnership opportunities) and network with other business professionals.
Fifteen companies will have one minute to tell us about their products and services during the speed pitch portion of the meeting. Speed pitchers will also tell us what they are looking for in business partners or customers.  Then immediately after the elevator speeches, we will host an open meeting for one on one questions and networking with presenting companies.
To participate in the speech pitch portion of the meeting, you must register your company by sending us an email to: info @ bfs-usa.com. In the email tell us:
your company name
what your company does
who you are (include our phone number)
Speed pitch competitions have become a popular format in the funding world of entrepreneurs and start-ups. Shark Tank and other shows make it look easy to present your company's value to investors or buyers in a few moments. However, it is not as easy as you think.
Here is your chance to practice your elevator speech and get immediate feedback. It is also a great opportunity to meet local business owners to partner with or find unique products and services to support your business growth.
This will be an exciting Meetup. Be sure to invite your colleagues to cheer you on and give you feedback.
FREE MEETUP
(Lunch is on your own)
Thursday, August 27, 2015 – 11:30a-1:00p
Sherlock's Baker Street Pub
9012 Research Blvd, Austin, TX 78758
RSVP: http://www.meetup.com/Austin-Small-Business-Gorilla-Operations-and-Finance-Jungle/events/224057214/
The Austin Small Business Gorilla Operations and Gorilla Finance group has been meeting for six years. Many of our members are original to the group, and each week we welcome newcomers. Our goal is to provide business owners with free business education that they can immediate use in the operations of their businesses. In exchange we learn from great local experts and build a strong business network for our members.
Be sure to actually "join" our Meetup, by registering on the site and completing your profile. Each month you will receive an email notice announcing the topic for the month. Stop by for those meetings that interest you and let us know if you have any suggestions on topics or speakers. It's free to join.
Register today!
---
Francoise Luca, Chief Marketing Officer, Business Finance Solutions, is co-organizer of the Austin Small Business Operations and Gorilla Finance Group.