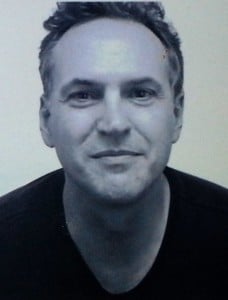 The once NASA technology to monitor your heart in real time is now available to your doctor. Your car can send you "health reports" and text reminders to change the oil. Your home alarm system can be activated or deactivate via your cell phone. This is the world of the "Internet of Things" and with it comes vast new business opportunities for entrepreneurs.
The Internet of Things (IoT) is a scenario in which "things" (and people) are provided with unique identifiers and the ability to transfer data over a network without requiring human-to-human or human-to-computer interaction. IoT has evolved from the convergence of wireless technologies, micro-electromechanical systems (MEMS) and the Internet.
Devices connected to equipment, vehicles, people, and animals have the potential to decrease the cost of doing business while providing instantaneous data and improved service delivery. Smart devices from televisions to coffee pots can respond or react to commands or changing environmental conditions. Adaptability and making quick decisions with real-time data is what it is all about to improve business efficiency, customer experience and satisfaction.
The April Austin Small Biz Operations & Gorilla Finance Group Meetup will have an expert presenter who is going to spend one hour helping you understand the changes in our world that will come because of the Internet of things and the trillion dollar opportunity that comes with this new trend.
Our Speaker: Michael Hathaway, IoT Expert
Our speaker for April is Michael Hathaway. He has 27 years of executive and engineering expertise in the semiconductor, communications, consumer electronics and energy industries.
Michael has has aurthored six patents and has help held executive positions at IronBridge Networks (Founder, CTO), Agere (Acquired by Lucent Micro Electronics), Austin Ventures (Venture Partner), and Tiga Energy Services (CEO).
Mr. Hathaway is currently CTO and Founder of Information Xchange, Inc, an Internet-Of-Things platform company which focuses on commercial and industrial markets.
Who should attend The Internet of Things: A trillion dollar opportunity
All our Austin Small Biz Operations & Gorilla Finance Group members are invited to attend, as well as anyone interested in manufacturing, electronics, artificial intelligence, and customer experience architecture.  Anyone with first hand experience with IoT devices or looking to explore new solutions using IoT should attend.  We plan on having time for audience questions and answers and general participation. Bring your friends, associates and clients, too.
FREE MEETUP (Lunch is on your own)
Thursday, April 23, 2015  – 11:30a-1:00p
Sherlock's Baker Street Pub
9012 Research Blvd, Austin, TX 78758
RSVP: http://www.meetup.com/Austin-Small-Business-Gorilla-Operations-and-Finance-Jungle/events/221728889/
The Austin Small Business Gorilla Operations and Finance group has been meeting for over five years.  Many of our members are original to the group, and each week we welcome newcomers. Our goal is to provide business owners with free business education that they can immediate use in the operations of their businesses.  In exchange we learn from great local experts and build a strong business network for our members.  Be sure to actually join our Meetup by registering on the site and completing your profile.  Each month you will receive an email notice announcing the topic for the month.  Stop by for those meeting that interest you and let us know if you have any suggestions on topics or speakers.  It's free to join.
Register today!