One of the most common fears of inventors and entrepreneurs is that their product designs will be stolen. Inventors, designers and entrepreneurs struggle with how to share their product designs and processes with business partners, yet protect their intellectual property from competitors and unscrupulous vendors.
This month's Meetup topic is an overview on how entrepreneurs can protect their intellectual property during the development and commercialization phase of their businesses. Our expert guest speaker, will give us an overview of  intellectual property strategies for entrepreneurs and small business owners. Whether you are an inventor, or software programmer, or a foodie with a new salsa, this free seminar will be worth your time.
Austin Small Business Gorilla Operations and Finance Meetup host IP attorney for a seminar called: Protect your Innovations: Intellectual Property Strategies for Entrepreneurs.
Austin lawyer Andrew Eisenberg, will share an overview on trademarks, copyrights, patents, and other strategies to protect your inventions, designs, and formulations. He will guide us through some of the most useful strategies and debunk some common myths about the patent process.
Our September 2015 meetup will cover topics like:
What types of intellectual properties should you protect
What are trademarks and copyrights
When to use Copyrights vs trademarks
The patent process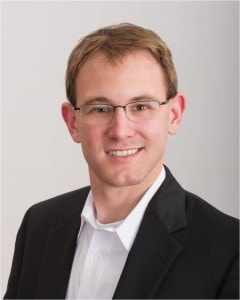 About Andrew Eisenberg
Andrew is a partner and patent attorney with Lee & Hayes, as well as a former General Counsel and programmer. Andrew is a named inventor on three issued patents and is primarily engaged in the development of strategic IP portfolios. Andrew has been featured as a guest speaker on the radio broadcast the Struggling Entrepreneur, a guest expert on the television series Austin Business Matters, and a guest columnist with the Austin Business Journal.
Today, Andrew particularly enjoys working with startup companies and, due to his time as General Counsel, is able to provide clients with unique insights regarding the legal challenges associated with starting a business. Andrew also volunteers as a mentor with the First Looks Forum sponsored by the Texas Entrepreneurs Network, co-founded a presentation series called First Success to help small businesses achieve a first business success and has founded a legal presentation series called Startup Law Austin for inventors and entrepreneurs.
FREE MEETUP
(Lunch is on your own)
Thursday, September 24, 2015 – 11:30a-1:00p
Sherlock's Baker Street Pub
9012 Research Blvd, Austin, TX 78758
RSVP: at: Austin Small Business Gorilla Operations and Finance Jungle
The Austin Small Business Gorilla Operations and Gorilla Finance group has been meeting for over six years. Many of our members are original to the group, and each week we welcome newcomers. Our goal is to provide business owners with free business education that they can immediate use in the operations of their businesses. In exchange we learn from great local experts and build a strong business network for our members.
Be sure to actually "join" our Meetup, by registering on the site and completing your profile. Each month you will receive an email notice announcing the topic for the month. Stop by for those meetings that interest you and let us know if you have any suggestions on topics or speakers. It's free to join.
Register today and invite a fellow inventor or entrepreneur.
Meet-up Agenda
11:30 – noon –  Networking
12:00n – 12:45p – Presentation
12:45p – 1:00p – Q&A
---
Francoise Luca, Chief Marketing Officer, Business Finance Solutions, is co-organizer of the Austin Small Business Operations and Gorilla Finance Group.